So you are visiting Valencia soon, right? Are you visiting Valencia as a tourist or are you going to stay for a long time in our city? Anyway, we want to help you. This is the reason why we want to give you a tip and show you the top ten places to visit in Valencia.
City of Arts and Sciences
We are sure you have already heard about this place, because the City of Arts and Sciences is the most touristic (and internationally famous) place in Valencia. Finished in the early 2000´s, this complex will give you a great experience, with an IMAX cinema, a science museum and the greatest oceanographic park in Europe. You´ll be able to see penguins in Valencia!!!
La Lonja
La Lonja is probably the most important historical building in Valencia, and a must visit place. Built between 1482 and 1548, La Lonja was the place were Valencian salesmen used to trade with silk and other products. In 1996, Unesco declared La Lonja as World Heritage, becoming one of the top places to visit in Valencia.
Mercado Central
F1´s chairman, Bernie Ecclestone, once said that Valencia was a hidden jewel in the Mediterranean, and it is said that his favourite place in our city is this market. You will be able to taste and buy the best fruits, vegetables and many other fresh products, and you will understand why Valencian food is one of the most valued in the whole world.
Are you looking for a hotel in Valencia? Visit Booking.com and find the best prices!!!
Túria River
Once upon a time, there was a flooding in Valencia caused by the Túria river. The Spanish government looked for a plan to avoid future floodings, and the best solution was to divert the river to the outskirts of Valencia and turn it into a park. The Túria River is one of the biggest urban parks in Europe, and a place you must visit and enjoy. You´ll love it.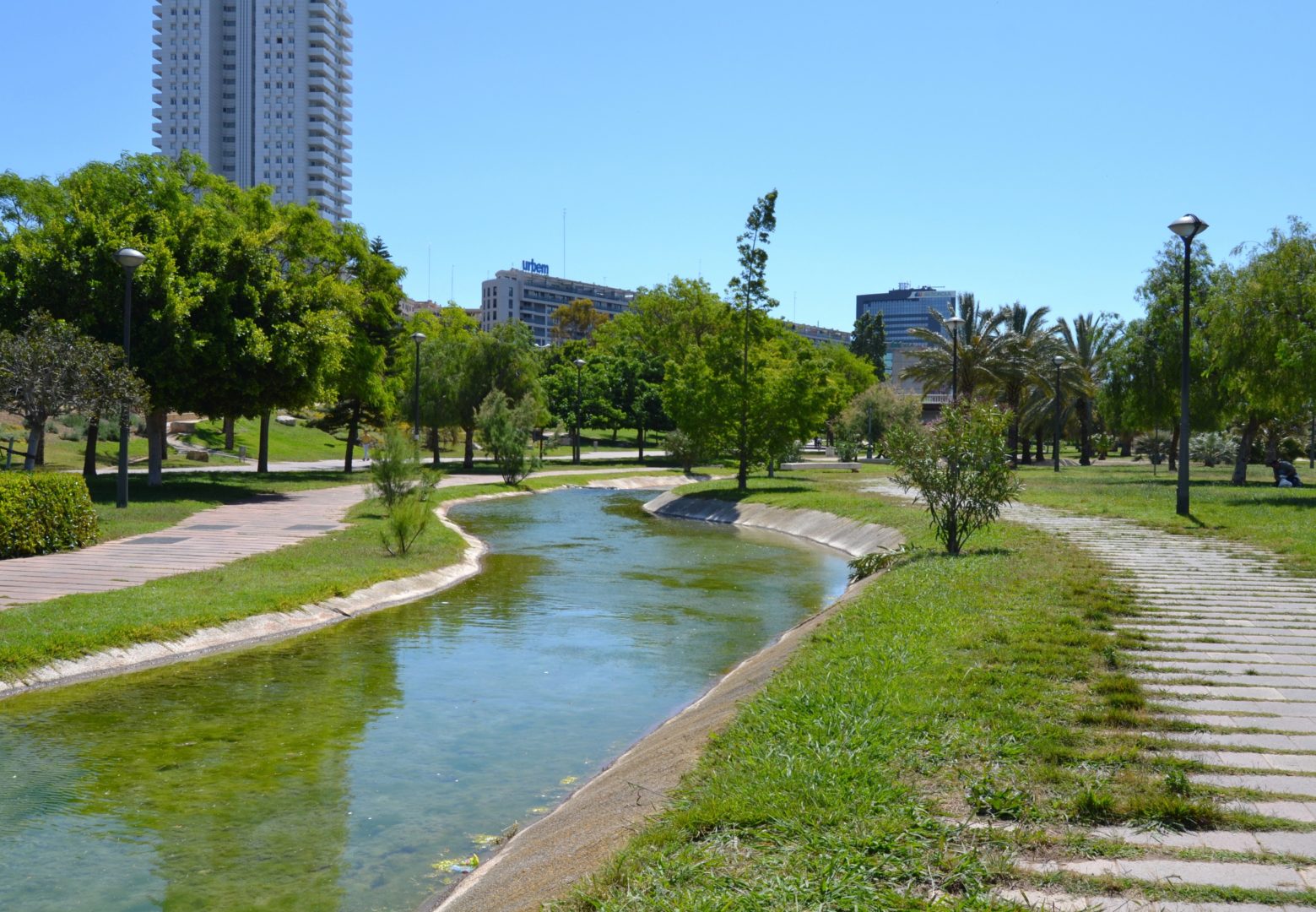 Bioparc
Bioparc in Valencia is the biggest zoo in Europe with more than 100.000 m2. Opened next to Parque de Cabecera in february 2008, Bioparc bets for a natural recreation in which the animals have a wide area for living, feeling that they are located in their original environment.
Mestalla Stadium
Even though Gary Neville is not very well received in Valencia due to this bad performance as Valencia CF coach, if you love football, you must visit Mestalla. This is one of the oldest stadiums in Spain, but it is probably the most special one. You can buy your tickets for the Mestalla Tour and enjoy this experience, and in case there is a football match during your stay in Valencia, it can be a great decision to buy your tickets for the game.
Valencia's cathedral
In the center of Valencia you will find the cathedral, dated in 1238 after Valencia's reconquest by Jaume I. You will find romanic, french gothic, renaisance, baroque, neoclassical and valencian gothic elements. Did you know that the holy Grail is said to be in Valencia's cathedral and popes Saint John Paul II and Benedict XVI visited it the last time they came to Valencia?
Barrio del Carmen
Just a few minutes away from Plaza del Ayuntamiento you´ll find Barrio del Carmen. This is probably the most special neighbourhood in Valencia, because it combines past, present and, why not, future. There is life all day long, from early in the morning until late at night. Restaurants, shopping and nightlife can be found here. You´ll find street art and lots of people from all the world. You´ll love it.
Ruzafa
Ruzafa is probably the most popular area in Valencia in the last few years. It is probably the most similar place to Barrio del Carmen, not far away, but more specialized in nightlife. If there is a place in Valencia you must visit during the night, this is Ruzafa. You´ll find a large variety of restaurants where you can taste the new culinary trends, and you´ll find the best nightlife in all Valencia.
La Albufera
Are you interested in trying the best paella you´ll ever taste in your life? Are you interested in meeting the most original part of Valencia? In case you answer both questions positively, don´t hesitate and visit La Albufera, which is just five minutes away from our city. You´ll even be able to ride a bike to this area, there are bike paths which link this big lake to Valencia. If you have the chance, visit La Albufera in the afternoon. Sunsets are unique.
These are our chosen top ten places to visit in Valencia. If you have already been in our city, you can leave your comments. We want to know about your experience in our city. And we´ll keep you updated about new places to visit in Valencia too. In case you need further information about our city, you can send us an email to our email address info@valenciaculture.com.
We encourage you to follow us both in Facebook (Valencia Culture Magazine) and Twitter (@ValenciaCulture).